iCare Firm ActiveX Mattress (IC15) - $$ Price on Application
FIRM FEEL
The IC15 firm mattress offers support and comfort. The firm feel makes it easier for turning.
Pair with an iCare bed or suitable on any base platform.
How pressure care works with the IC15: The IC15 is heat and pressure sensitive which means that as it gets warmer it becomes softer. So when there is a pressure point developing which usually gets hot and enflamed, this area of the mattress will become softer which allows the blood to flow freely again.
Risk Category: High
Height: 15cm
Safe User Weight: 45 to 300kg
Warranty: 10 Year Warranty
Risk Rating - based on average peak pressure, therapist recommendation, case studies, industry comparison and the waterflow test.
Features Include:
Pressure Redistribution - The IC15 mattress features the ActiveX™ 84 material is the main comfort layer in this mattress. ActiveX™ is a high grade of elastic type foam which is responsive to temperature around inflamed areas. ActiveX™ will become softer as it becomes warmer. So around a pressure point it will always soften and allow the blood to circulate freely.
Solid Support Foam Base - XP Support foam is a highdensity foam that is used in the bottom layer of the IC15. XP Support foam is an open cell material that breaths to allow air circulation but is high density to prevent bottoming out. This material will easily contour to any profiling bed.
Temperature Regulating Cover - The IC15 cover is made with the Bluetec cooling fabric. This is all way stretch fabric to conform with body and mattress contour. It is under woven with a cooling yarn to regulate body temperature.
Ventilated Base Fabric - Vant fabric is a threedimensional polypropylene material that has high air permeability and is antibacterial. We use this on the side wall of the IC15 mattress covers to greatly increase air movement.
Medical Covers Available - Zerotec fabric is a medical barrier fabric that's has high elasticity in every direction which reduces shear on pressure redistribution surfaces. It is waterproof and wipeable but has microporous breathable properties. This cover has welded seams and waterfall flaps for fluid control.
Care & Cleaning:
No flip design reducing manual handling
Anticrease XP base to allow easy contour for any profiling bed
Standard cover MVTR: NA. Medical Cover MVTR (g/24h·m2): 1635.0 Average
Medical Cover BS7175: Crib 5
Waterlow ≤20
To launder the cover in a washing machine, set the main wash to a minimum of 65°C for no less than 10 minutes. The cover can be tumble dried on low heat and the temperature must not exceed 60°C. The foam can be autoclaved at 134°C.
Bed Delivery & Installation Packages
If you would like us to deliver, assemble and install the bed, mattress and other items then please consider one of the bed packages offered.
Give our store a call on (02) 91500787 for pricing or follow the link below.
Bed Package 1 - Delivery Only
Bed Package 2 - Delivery + Assembly + Installation (Ground and 1st Floor)
Bed Package 3 - Delivery + Assembly + Installation (Any Floor)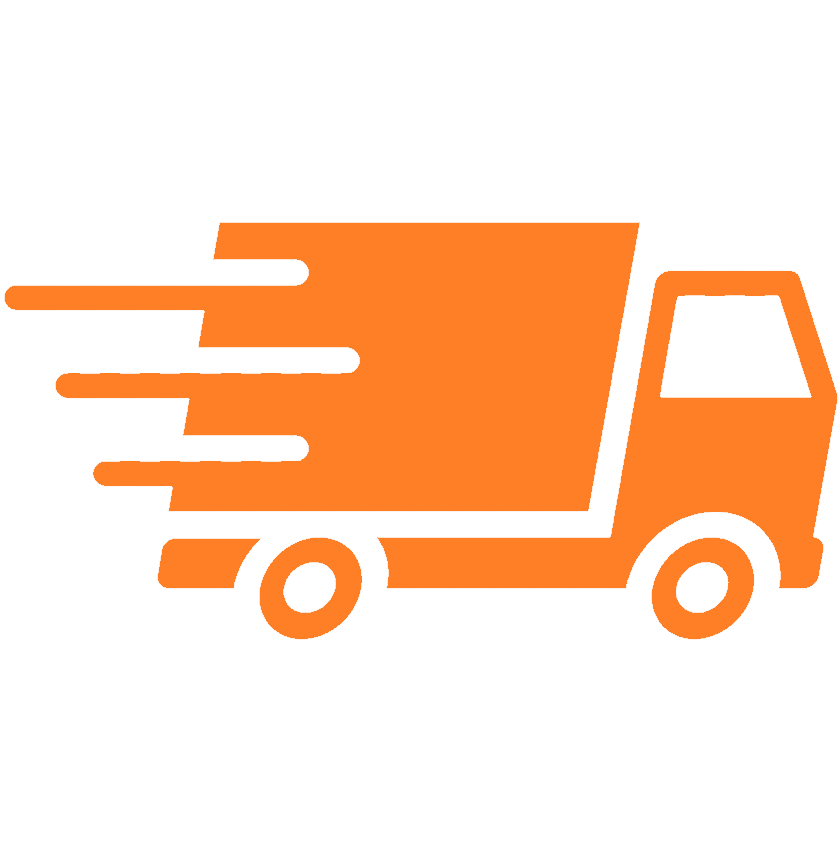 (IC15_Parent)
Bed Codes & Sizes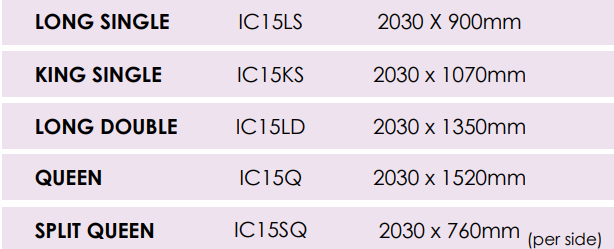 | | |
| --- | --- |
| SKU | IC15_Parent |
| Brand | iCare |
Be The First To Review This Product!
Help other Scooters and Mobility Kingsgrove users shop smarter by writing reviews for products you have purchased.
---
More From This Category